FOREWORD
Minister for Sport and Recreation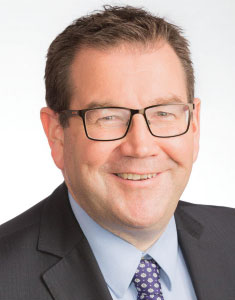 Kiwis love the water and with our long coastlines and the sheer proximity of most people to open water, we're spoilt for choice when it comes to water activities. But, with any water comes risk and sadly every year far too many people lose their lives or are injured in, on or around the water.
With the demand for water safety services growing, including extended patrol hours and more calls for help to coastguard services, the need to make sure our frontline agencies can focus their energy and skills on reducing the drowning toll and keeping New Zealanders safe in the water is crucial. The Government's $63 million investment into the water safety sector over the next four years will ensure frontline rescue services are secured long term and the leadership, capability and support of the sector is enhanced.
The water safety sector is run almost entirely by passionate Kiwi volunteers and reducing the drowning toll requires collaboration across the sector. It takes a wide range of members, partners, educators and providers, the community, parents and families working together.
I'd like to congratulate the water safety sector on its new strategy and on the positive impact the collaborative approach of the water safety sector has had on prevention activities, education and frontline rescue services. This strategy will help ensure the continuation of this collective effort to ensure a high performing water safety sector that is connected and sustainable.
Thank you for all the work you are doing on behalf of New Zealanders.
Grant Robertson
Minister for Sport and Recreation